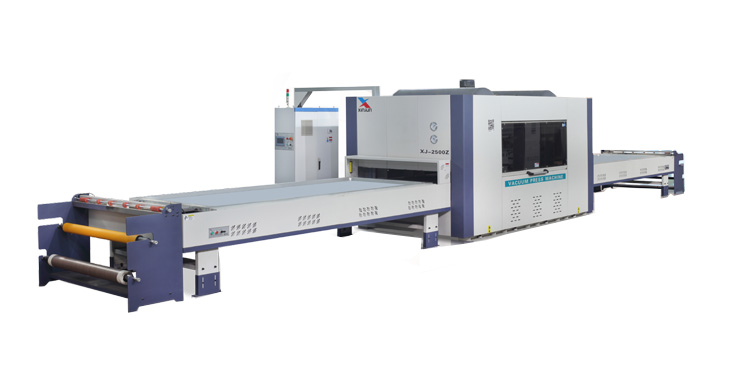 Vacuum Membrane Press Machine With PVC Film Rack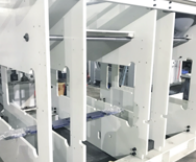 FRAME
The whole machine adopts 6-8 pieces thick frames which are quenched by high temperature,and the
frame is unwelded.The thick Boor can withstand 400 tons of pressure.lt is not easy to deform and leak gas.
The whole machine adopts solid train track,which is different from l-shaped steel structure on the market
This structure can withstand more pressure,and is suitable for the performance of machine pieces starrping
and ensures the stability of the machine.
Metal baking varnish is used for surface treatment of the whole machine.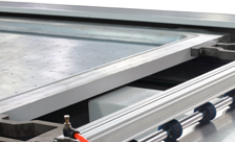 TABLE
Worldwide Ultra-high Standard Processing Framework for Hollow Complete Aluminum Plate,
The whole table(ncluding multi-functional frame,inBatable frame)is not welded,which is
with qualty of sealing and increases the fuselage life

TECHNOLOGY
The Prst one in China with Assernbly standardization,process standardization, spare parts standardization external processing standardization,
after-sale replacement generalization,etc,no welding asserbly process.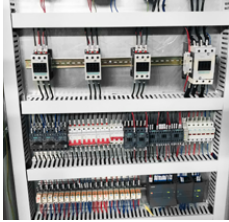 电气系统
CONTROL CABINET
Imported electrical components such as Siemens and Danfoss are used for important electrical
appliances in the control cabinet.The machine is equipped with power-off protection switch.Under
normal working conditions,the cabinet door wll be power-off when it opens.Wire instalation adopts
international standard layout.Every wire is dearly marked.it is easy to instal and maintain by separate
instalation.
Special protective devices are used for cables connecting cabinets and machines.The product forming
process is monitored and guided wth instruction.the faults such as lack of pressure,lack of gas,lack of
phase,return phase,superelevation and misoperation are al indicated by the alarm.

STANDARD
Assembling technology and process exceed European standards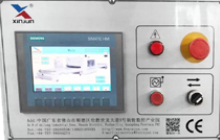 OPERATING SYSTEM
Machine control interface design is human-oriented,foolish operation,operator can be on duty
after simple traning with safe operation The machine s quick in action,high in efpciency and can
achieve a leap in productivity.
This machine is equipped with Sierens PLC man-machine interface control system,global joint insurance,and Chinese and English operating
languages.All parameters and function options have recipe checkist/saved,which is convenient and fast to store parameters and can be
downloaded by one click.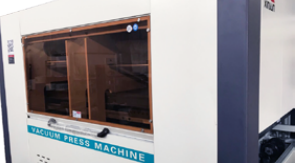 产品细节
SILICON FREE PROPERTIES
The positive and negative pressure machine,combined with vacuum adsorption,
hydraulic pressure,conductive ol circulation heating etc,completes the pim coating
CURCHIEXGHNS
process with good machine sealing and mature pressure technology.which can
achieve silicone-free production.In the absence of silicon,the product
edges,concave and convex surfaces,and corners which are made by this positive and negative pressure machine wll have a better stereoscopic
feeling.
The high quality silica gel on the market is 3500-5000 yuan per piece,whie the silica gel has a service lfe,and the factory with large production
needs to change 1-2 pieces per month,while the cost of broken silica gel caused by workers' misoperation is not indluded.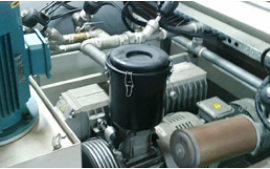 SILICON FREE PROPERTIES
A 200L vacuum pump with spiral high-speed silence and direct connection is adopted.This
machine is equipped with the function of self-inspection of PVC plm breaking.Once the
PVC Plm broken is found,the machine automatically stops processing and the worktable
automatically withdraws,which reduces the production waste rate and protects the vacuum
pump and other electrical components.Periodic pressure supply system can reduce waste
rate.